No post in a month!!!
Well, I haven't posted in a month!! I know, bad blogger!! I've been a little busy lately and I haven't had a camera to take pictures of projects. Here are my recent projects that I have started and a few that I am going to start in the near future.
I started a vest for my boyfriend, Ricky, last week. It is for a Mardi Gras ball at the end of February. The vest is gold squined and it is great!! I haven't finished it b/c I am going to wait until closer to put the finishing touches on it in case he gains or loses weight. I will make sure to post a picture then. Speaking of Mardi Gras, below is a sketch of the dress I am making myself for the ball. It will be fairly easy to make, but I am beading the top, so that will be time consuming!! It will be made of chiffon in 3 different shades, nude, light pink, and apricot with the top covered in rhinstones and clear/silver beads.
I started this shirt last night. It is McCall's pattern 4454. The material that I am using is a silky purple polka dot that is pictured below it. The material isn't as dark as it looks in the picture, but I had to use a scanner as a camera.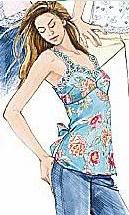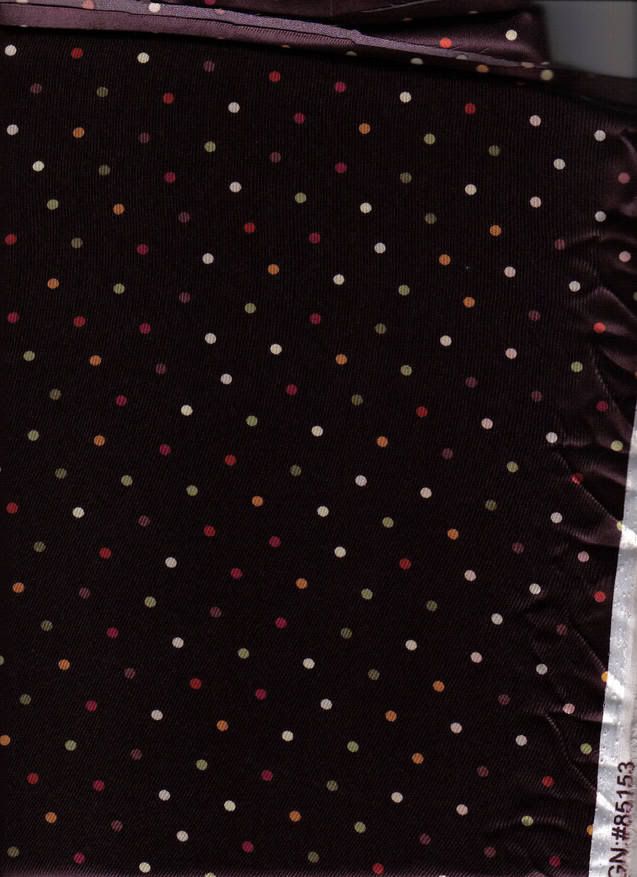 This top is going to be out of the navy blue and pink polka dot material below. It is McCall pattern 4834. I will probably start it some time next week.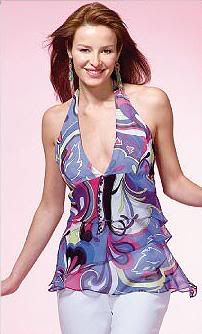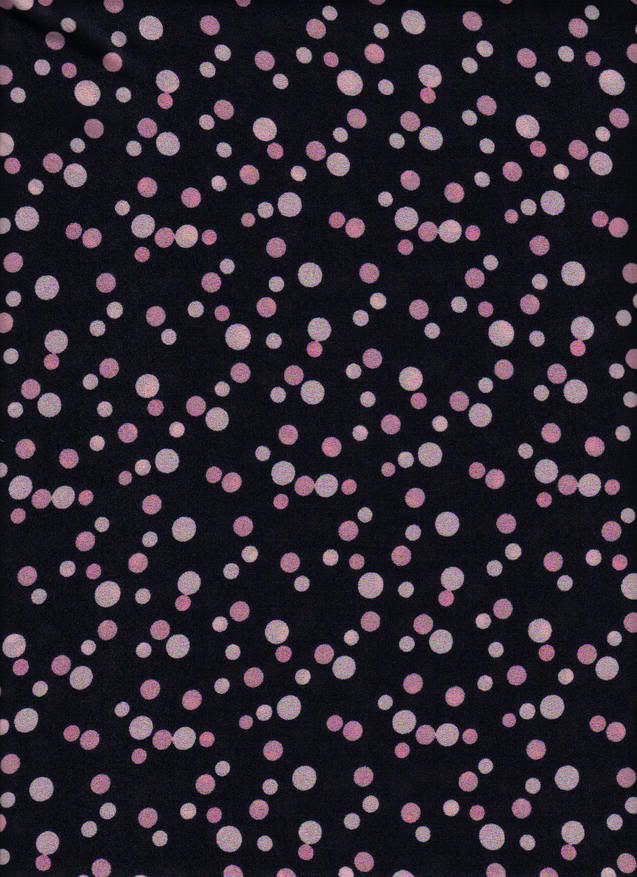 I also have a few skirts that I am going to start making, but I'm going to wait to post the pattern once I figure out what material I am going to use!