Jennifer's Scarf!
This is my second knitting project. I started it last night. It is a drop stitch scarf that I am knitting for my friend Jennifer. I can't remember the name of the yarn, but I will look it up and post it when I finish the project. A lot of people said that I should not use any novelty yarn so soon, but I haven't had any problems with it yet and I am almost halfway done (I have done more since these pictures). I think I find the yarn easy to work with b/c it is an easy pattern. I am probably going to eat my words when I do another project with novelty yarn!!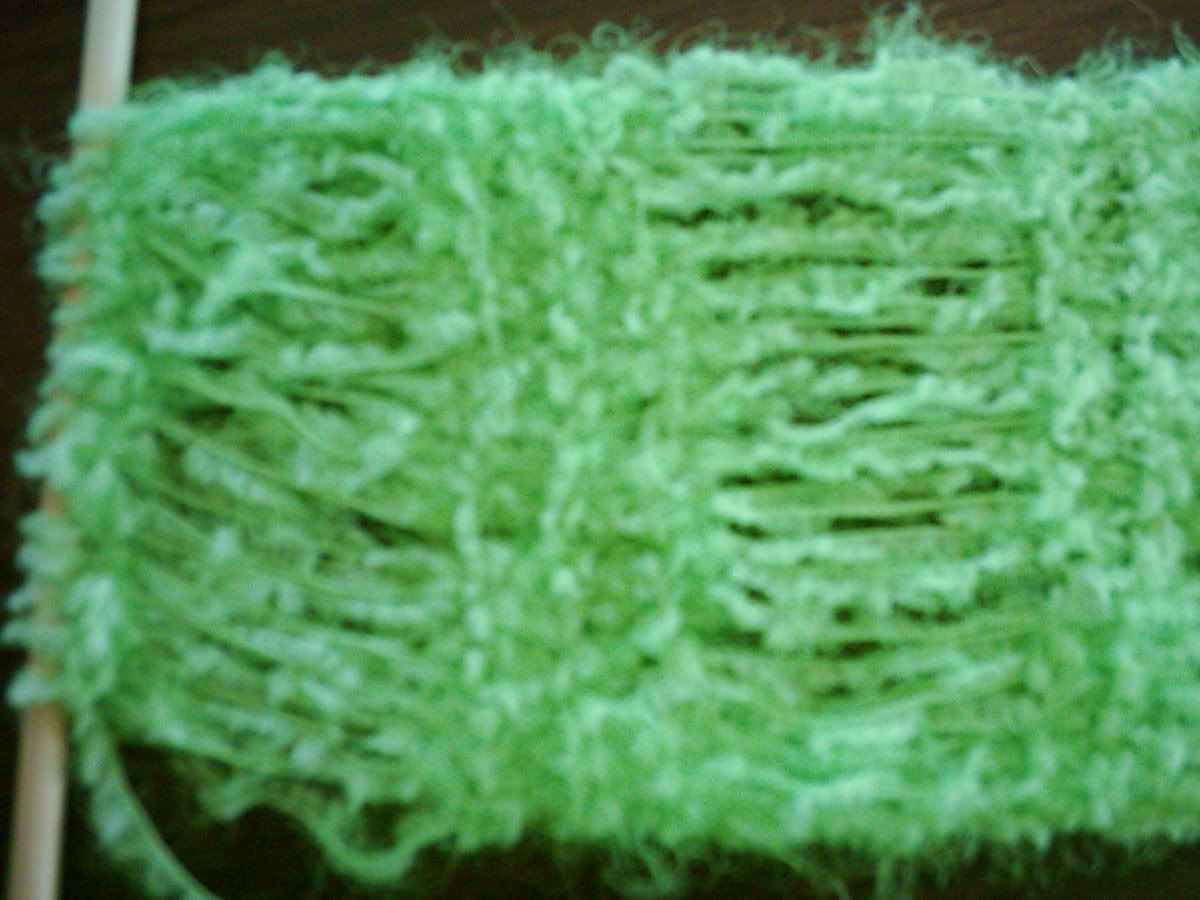 This is a close up so you can see the drop stitch. I haven't stretched them out too much yet, so it may look a little uneven.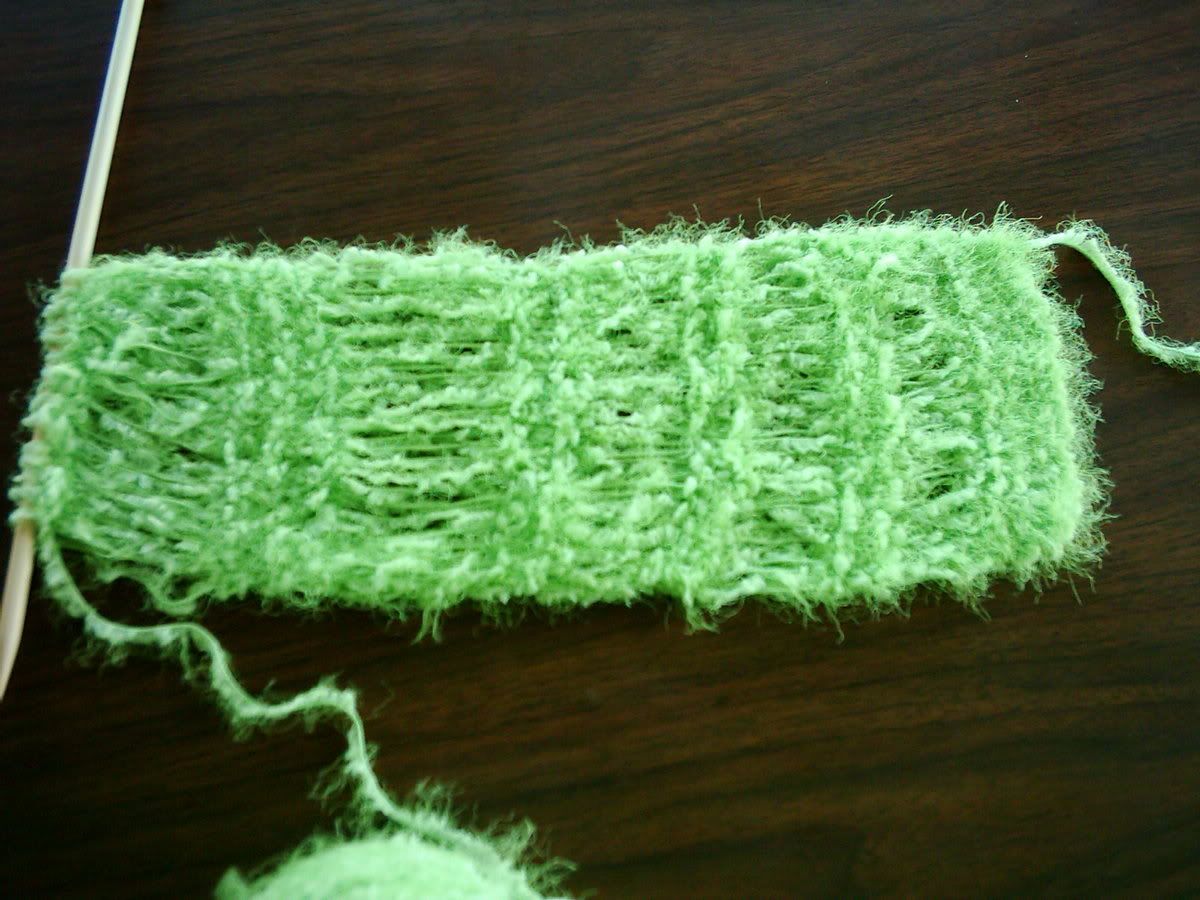 Here is a picture of the whole thing so far. It is incredibly soft!!! Jennifer is a freak for green and her favorite shade of green is lime. The yarn actually has a lot more yellow in it then this picture gives it credit for. I think it may be the lighting.