I finished my chairs!!!! Here they are, nice and green! I sanded and finished the wood last week (the would stain is antique walnut) and I covered them Sunday and Monday.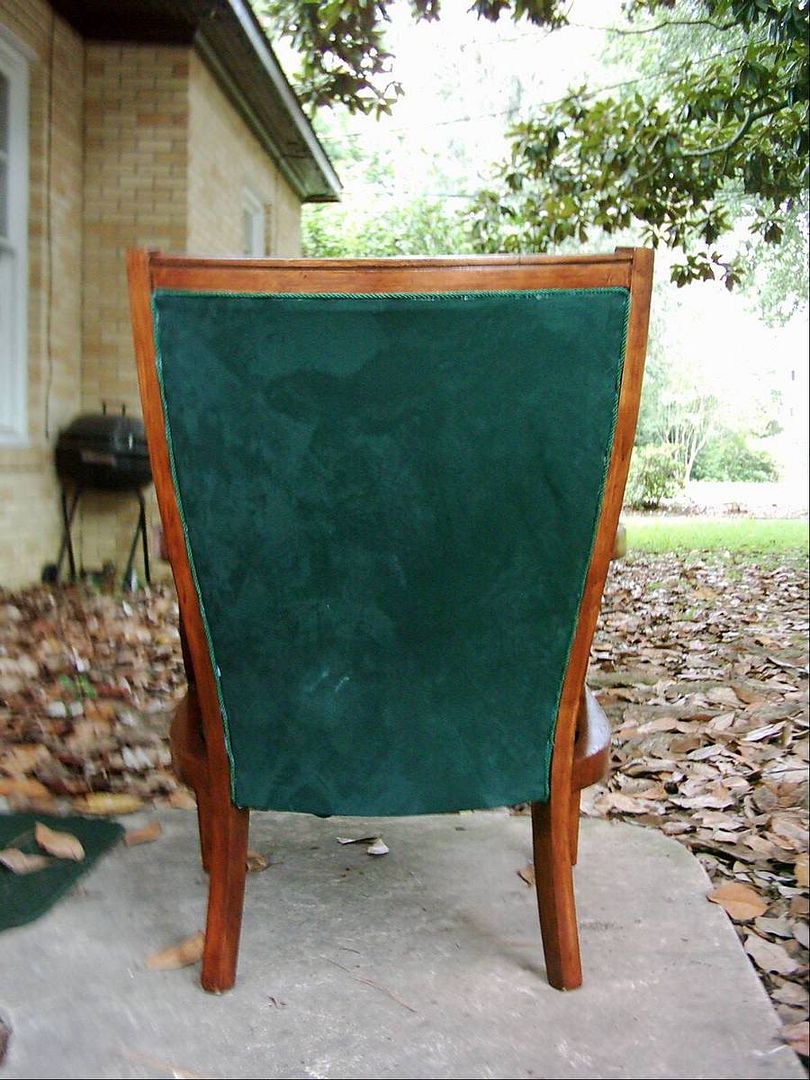 I am so impressed with the way they turned out!!! I knew it wouldn't be hard, but I am still glad that they look good!!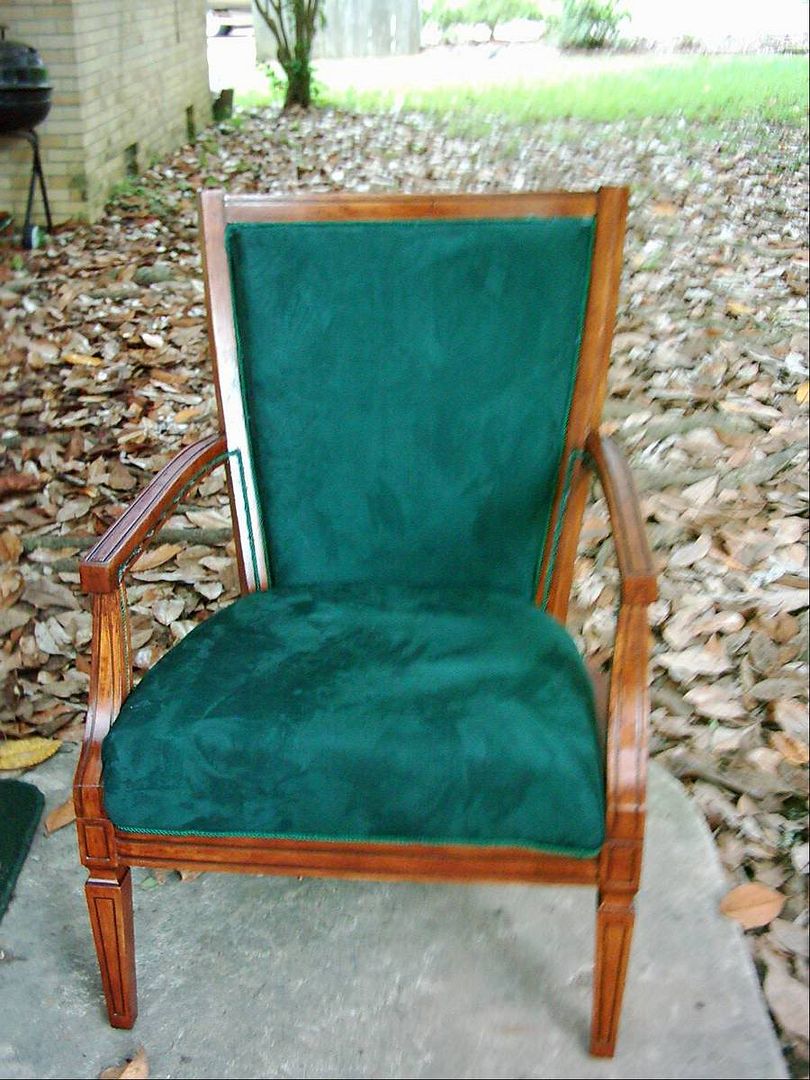 After less then a week, I have finished my first knitting project! It is a scarf if you cannot tell. I feel brave and I am moving on to bigger and badder knitting projects. Next I am using a drop stitch pattern for a scarf. Hopefully it turns out well. Knitting is a lot easier and funner then I thought!!!!